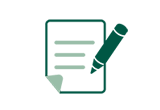 Choose from our various easy payment methods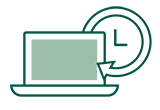 Study at your own time and schedule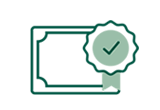 Earn a course certificate upon completion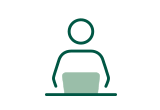 Time to apply what you've learned in actual work
Marjorie Ann Sajenes or Migs is a Certified Public Accountant who has been assisting undergraduate Accountancy students since 2013. In this course, Migs shares practical examples to make Bookkeeping more relatable to people.

Perform foundational and supplementary bookkeeping tasks with confidence

Professional and ethical obligations of bookkeepers

Differentiate business taxes in the country

Application of key accounting concepts

Bookkeepers preparation for a financial audit and Intro to basic costing

The four soft skills needed to succeed in the workplace
Bookkeeping Course Overview
8 Modules l 50 lessons l Finish in 10 days at a maximum of 2 hours per day
Learn key bookkeeping concepts, business taxation, and soft skills in management and negotiations, and more at your own pace. This course aims to develop a well-rounded bookkeeper and finance professional.
This course is designed to teach how to learn Bookkeeping at home, whether it is for career or business. But first, let's make sure you are on the right track by clearing the confusion between Bookkeeping vs Accounting. 

What is Bookkeeping? It focuses on the recording and organizing of financial transactions on a day-to-day basis. Accounting is the interpretation and presentation of financial data based on the Generally Accepted Accounting Principles. So if you're looking for a self-paced comprehensive course including the Bookkeeping basics, Fine is ready to help you.
Aspiring Bookkeepers
Online learners who want to have enough understanding of the bookkeeping practice.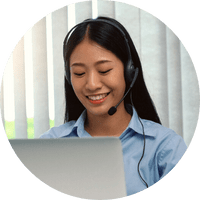 Virtual Assistants
VAs who want to be confident in performing key bookkeeping functions.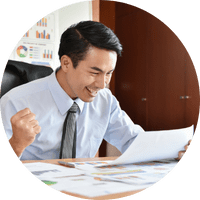 Business and Finance Professionals
Professionals needing a refresher in bookkeeping beyond their usual duties.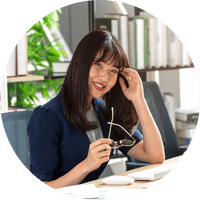 Self-Employed and Small Business Owners
For entrepreneurs looking for an easy-to-use, effective bookkeeping method using Excel.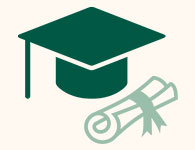 Must be a high school graduate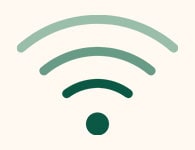 Internet Connection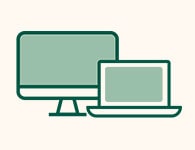 Desktop or Laptop
You're one step closer to your Bookkeeping breakthrough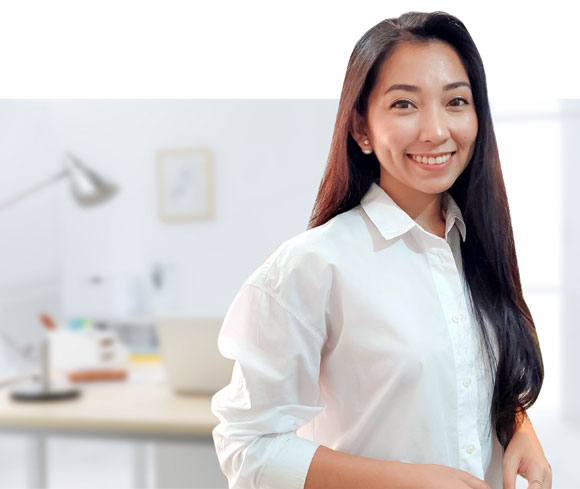 With nine years of experience in corporate finance and external audit, Migs Sajenes is a strategic leader with extensive qualifications. Her experience in financial reporting, regulatory reporting, and finance control operations has enabled her to serve financial institutions, retail, manufacturing, and education companies.
Migs is also an entrepreneur and a business management advisor. Her course provides sufficient bookkeeping knowledge in a digestible and concise manner.
Choose what suits you best from our various payment plans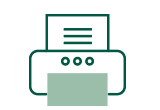 ​Printable guides and worksheets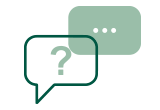 Once a month Ask Me Anything Session with Migs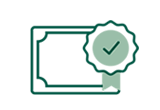 Course certificate upon completion
What Past Learners Are Saying
"I am beyond thankful to Ms. Migs. She has really helped me understand the different hurdles of Accounting courses from the Basic up to the Advance level during my college days in San Beda University. Indeed. I owe my high grades to her. Not only is she good at her craft, but also very friendly, so you will be comfortable with her when she teaches. All in all, she is a tutor par excellence."
Cristine D. Umadhay
"Ms. Migs, who was my accounting tutor way back when I was in college was and still is one of the best tutors I've ever had. She not only helped make accounting easier for me but also taught me how it could be valuable in real life scenarios. And up to this day, we still keep in touch, and though I am no longer in college, she is still someone I could easily go to for work and career advice."
Justine Sy
"I had my basic accounting tutoring lessons with Ms. Migs a few years back. I viewed accounting as an intimidating subject back then. Ms. Migs was very professional yet friendly, making the tutoring session light and easy. She encouraged questions and made sure I understood every topic. If you're looking for someone who can teach you an intimidating subject, I recommend Ms. Migs. Keep it up!"
Shane Horlina
Frequently Asked Questions
Interested in upskilling your business' Bookkeeper? See how our training program reinforces your employees' Bookkeeping knowledge to become more efficient and informed in their work.