Be a TESDA Certified Caregiving (Elderly) NCII Holder
Get your National Certificate Level II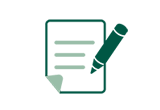 Complete the requirements and investment needed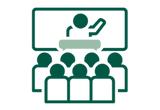 Study with your instructor and classmates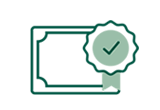 Earn a course certificate upon completion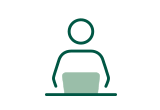 Apply what you've learned in the assessment test
Your instructors are TESDA NCII accredited, experienced industry professionals who have been trained in Training Methodology II.

Helping aging individuals who need supportive care

Empathizing with their elderly patients

Patience and understanding when dealing with uncooperative patients

Developing problem-solving skills and flexibility

Respond effectively to difficult and challenging behavior

Monitoring and implementing infection control policies and procedures
Course Overview: TESDA Caregiving Elderly NCII Course
3 Modules + Supervised Industry Learning (SIL) l 19 lessons l
Finish 561 hours at 4 to 6 hours per day
This blended course goes beyond handling the needs of care. Learn how to provide a more compassionate, considerate, kind, and dedicated level of care for elderly patients.
As caregiving for the elderly demand exceeds supply worldwide, Filipino professionals are taking advantage of this great opportunity. TESDA Caregiving Elderly NC II offers training and knowledge on how to work in hospitals, hospices, and retirement care to these individuals: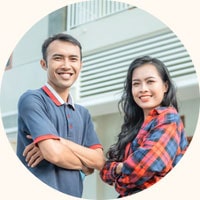 Male or Female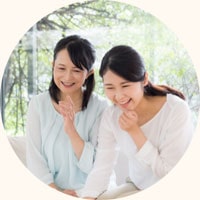 Aspirants Between 18 and 50 Years Old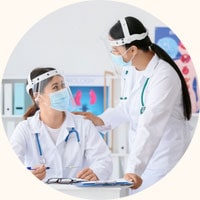 A Health Care Provider Such as a Nurse or Nursing Assistant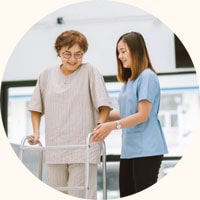 One who has patience, compassion, attentiveness, dependability, and trustworthiness in caring for the elderly.
Trainees or students wishing to enroll in this program must have the following requirements: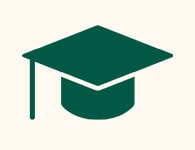 Completed at least 10 years basic education or Holder of Alternative Learning Systems (ALS) Certificate of Completion with grade 10 equivalent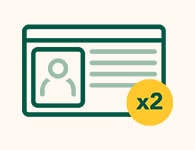 Two (2) valid IDs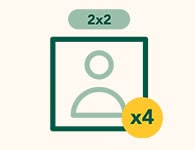 Four (4) 2 x 2 photos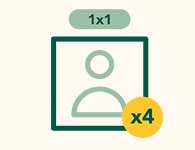 Four (4) 1 x 1 photos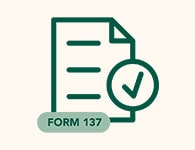 Six (6) passport-sized photos (white background, wearing formal attire, and with name tag)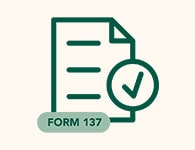 Transcript of Records (TOR) or Form 137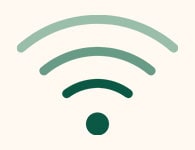 Copy of PSA Birth Certificate (if still single) or PSA Marriage Certificate (if married female)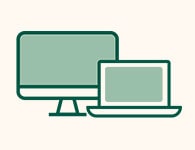 Copy of Transcript of Records (TOR) and Diploma or
Form 137 if HS grad
You're one step closer to your TESDA
Caregiving for the Elderly Certification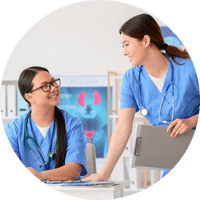 Nursing Assistant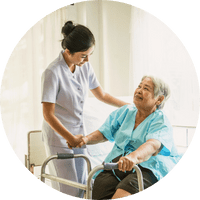 Caregiver of an elderly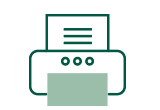 ​Printable guides and worksheets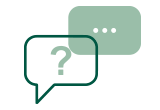 An exclusive GC for the batch students and instructors for easy communication and access to updates & announcements related to the training.
What Past Learners Are Saying
"My caregiving class was easy at the beginning, but it became more challenging as days went by. It was an unusual way of studying since it's a synchronous class. Overall, I'm happy finishing my course because the admin of the school was supportive and my teacher was so patient and understanding. Thank you, Fine International!"
Maria Theresa Plata
"Thank you so much po Fine International Training Center, ma'am Grace, ma'am Abby at sa aming trainer ng Caregiving, sir Rommel. Thank you po sa great opportunity at pagbibigay ng kaalaman sa aming mga caregivers. Thank you and God bless us all."
Jovelyn Ballesteros
"When we were just starting out it was a bit difficult because many assignments needed to be compiled with but as time goes on when you get used to it, it's easy. In lessons online, it was really difficult because the interaction between teacher and student is very limited. Others are also afraid or shy to answer, but so far they have managed. On the other hand, our teacher is good at teaching, especially when we do our face to face class, it's really different when face to face because it is more demonstrated and we can see what is being taught well."
Rhealiza Edem
Frequently Asked Questions
With the Caregiving for the elderly course, Fine Training helps aspiring migrant workers increase their chances of working overseas. Let us assist you in providing them with the training they need to succeed.